Beauty & Self
Books & Music
Career
Computers
Education
Family
Food & Wine
Health & Fitness
Hobbies & Crafts
Home & Garden
Money
News & Politics
Relationships
Religion & Spirituality
Sports
Travel & Culture
TV & Movies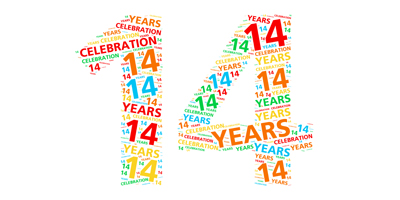 14th Anniversary
BellaOnline celebrates its 14th anniversary! Thank you to everyone who supports independent authors and writers!

The Channel Islands
California - Korie Beth Brown, Ph.D. , Editor

Those islands off the coast of Ventura and Santa Barbara? Travel back in time to a primitive land of ocean creatures, wildflowers, and desert seascapes.




Fierce Medicine Review
Yoga - Korie Beth Brown, Editor

Ana Forrest is not one's typical yoga teacher. Rather, she embodies boldness and the ability to speak the unspeakable, to work through what often appears to be unworkable. Fierce Medicine is both memoir and primer on how to live through pain, suffering, and the indignities of life.




Coming of Age in the Bahá'í Faith
Baha'i - Cheryll Schuette, Editor

What sort of religious ceremonies are used for transitioning to adult believers, like confirmation within some Christian sects? Is there a Bahá'í culture that defines child, youth and adult?




The Drop Film Review
Drama Movies - Angela K. Peterson, Editor

Writer Dennis Lehane, who penned "Shutter Island" and "Mystic River", creates another memorable gallery of characters in "The Drop". Tom Hardy and James Gandolfini star as cousins who operate a Brooklyn bar under the control of a Chechen mobster. An ill-fated robbery leads to deadly consequences.




Valentine's Day Presents for ADD
Attention Deficit Disorder - Connie Mistler Davidson, Editor

When it comes to Valentine's Day for a loved one with Attention Deficit Disorder, why not try this radical idea? Get them a coloring book and the art supplies to go with it!




Athens Spanakopita Review
Sandwiches - Connie Mistler Davidson, Editor

What is a sandwich? Is it two slices of bread with a filling? A sandwich can also be a filling that is wrapped and is usually eaten by picking it up in one's hand. Recently, I found Athens Spanakopita. They are as tasty as my restaurant favorite, but I can bake them at home for a lot less money.


| Google+ |
E D I T O R R E C O M M E N D E D
Fall in Love With Your Feminine Power


This 8-week DailyOm online course incorporates meditation, energy healing, and women´s energetics work to help you heal, empower and awaken your connection to your feminine energy body. It includes print materials, video, and guided audio meditation. No prior meditation or energy work experience necessary. Embrace your full power, health, joy, and spirit!
Lidia´s Italy


A great Italian cooking book, with a diverse selection of Italian recipes that will takes the readers on a journey through some of the most beautiful areas of Italy and their grand culinary traditions.
Digitizing Made Easy


This is a great book for those embroiderers who want to learn to digitize their own designs ready for use on an embroidery machine.